Thalex Blog
Stay ahead of the market with the latest industry insights, innovative products, and inside access.
All
Insights
News
Updates
Education
Crypto Insights
View All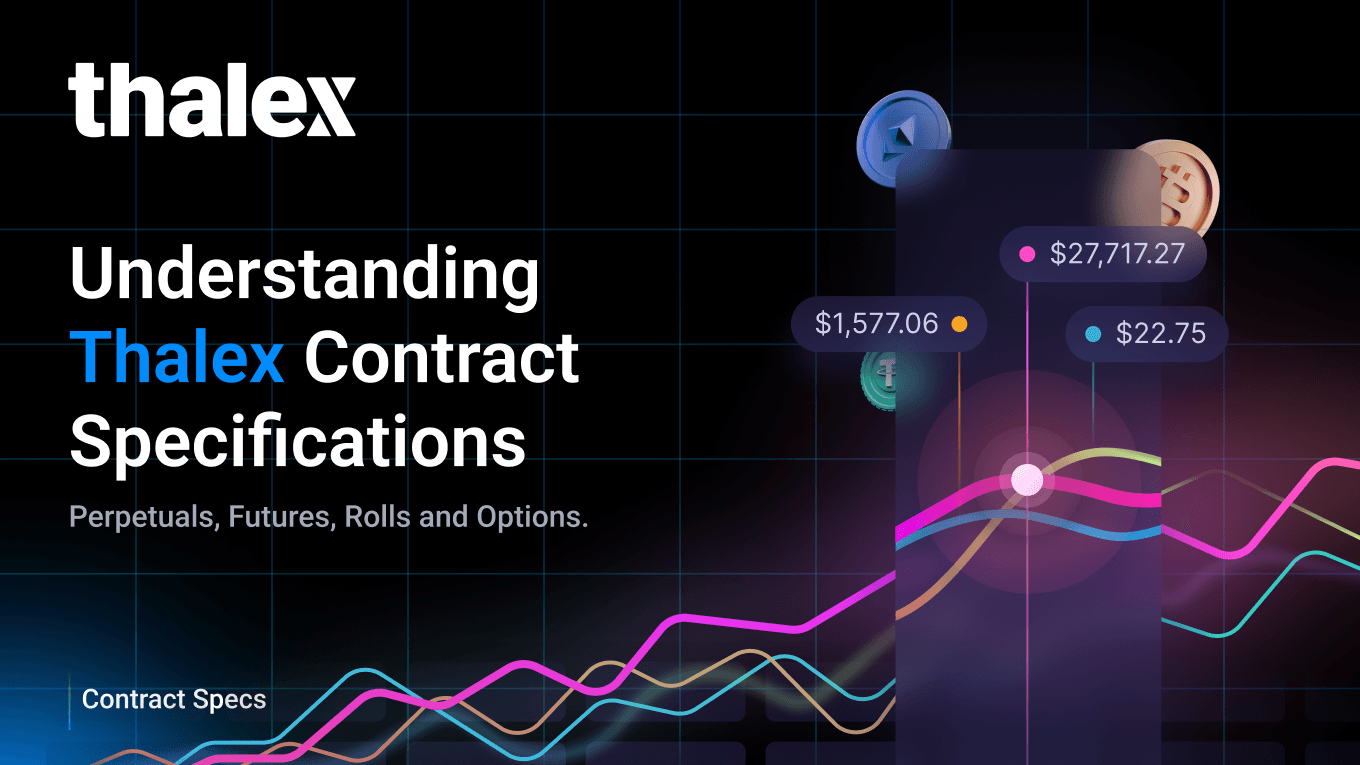 Understanding Thalex Contract Specifications: Perpetuals, Futures, Rolls, and Options
Explore Thalex's contract specifications: from perpetuals and their funding mechanism to our options and innovative future roll instruments. Delve into the accurate index methodology and the comprehensive risk-based margining system.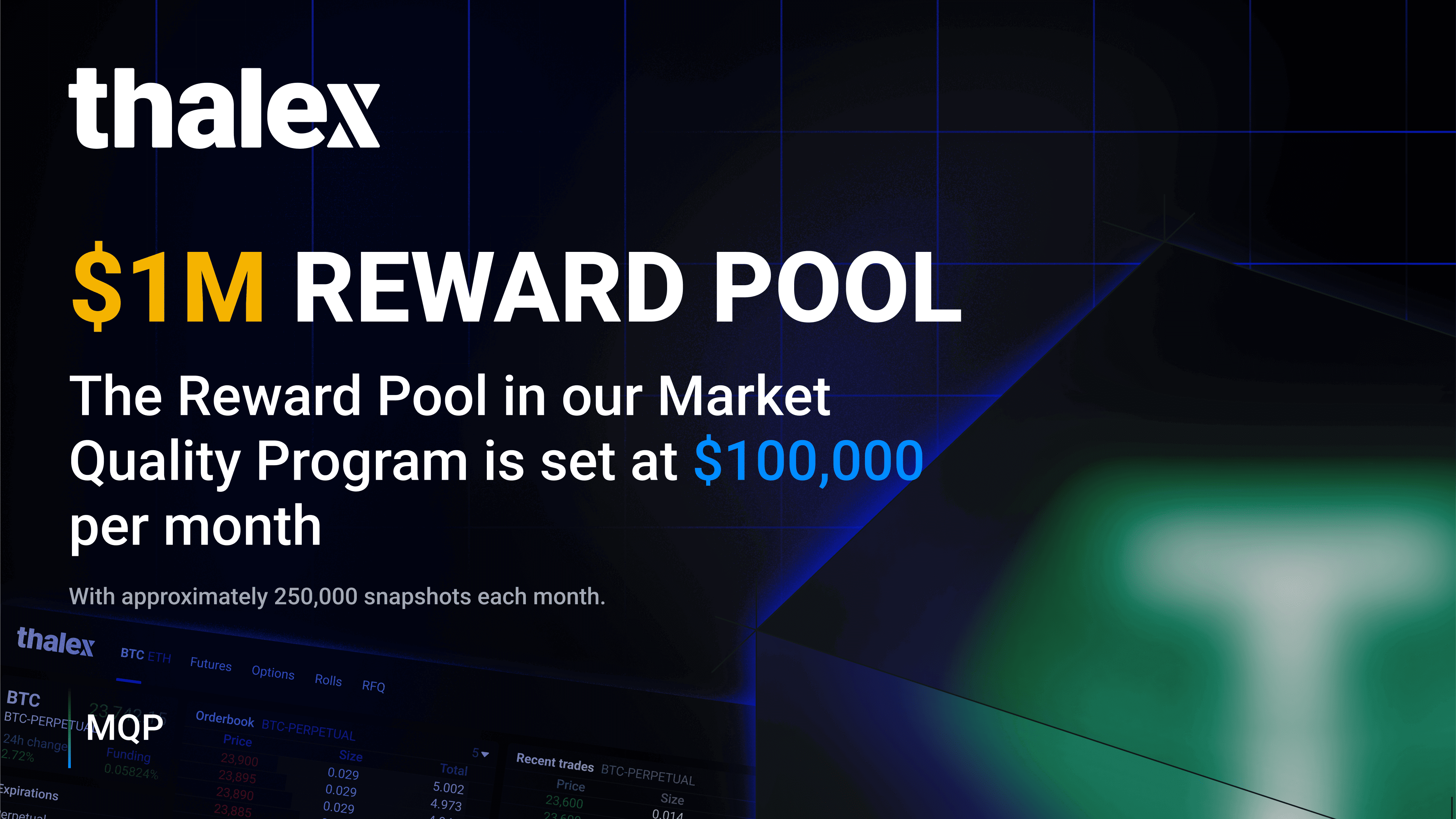 Thalex Market Quality Program
Thalex's Market Quality Program (MQP) enhances market liquidity by rewarding all participants based on the quality of their contributions. It uses a structured scoring system to evaluate and promote efficient trading, making the market more robust.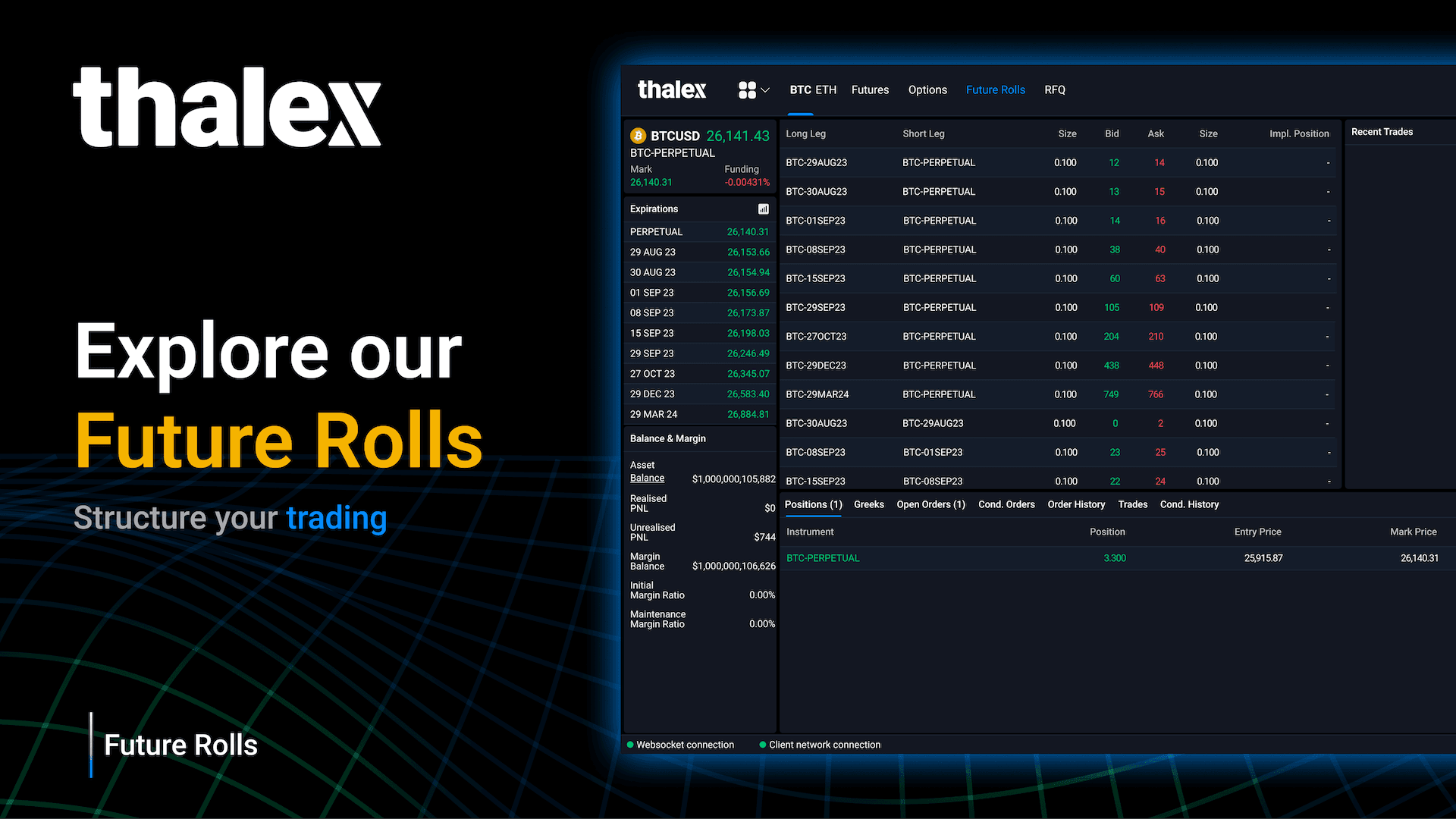 Explore Future Rolls Trading
Discover the power of Future Rolls at Thalex — crypto trading made simple. These unique roll instruments enable you to execute two trades at once, leveraging price differences between contracts. With a focus on underlying assets like BTC or ETH, Future Rolls streamline your trading journey.
Gain a competitive advantage in the crypto market with expert insights and analysis - Subscribe to our newsletter today.